Regular price
$95.00 USD
Sale price
$84.00 USD
Unit price
per
Sale
Sold out
The Shortystrap is specifically designed for groin pain and adductor injuries.
- T
he Shortystrap is the
first dedicated treatment for pubalgia and adductor injuries
that allows for continued physical activity even at a professional competitive level.
-
The Shortystrap allows a return to sporting activity immediately in more than
95% of cases.
Recommended by many sports doctors and physiotherapists, the Shortystrap is used by most professional football clubs as well as many other sports (Rugby, Judo, Basketball, Running, Hockey, etc.).
Efficiency certified by medical and scientific studies conducted by physiotherapists.
The Shortystrap® is the best adjuvant to your rehabilitation of groin pain and adductor injuries
By reducing discomfort immediately, the Shortystrap allows you NOT to stop your physical and sporting activities, in addition to REDUCING the rehabilitation time and AVOIDING relapses of this injury.
The Shortystrap works by using elastic straps to induce an adductor effect on the lower extremities. This adductor effect allows for the adductor muscles and the muscles from the pubic area to be partially rested, and for the running stride to be more balanced and less damaging to the pelvis.
The

Shortystrap

is recommended for any pain coming from the pubic area in the context of physical and sports activity.
The

Shortystrap

allows for an immediate return to sports activity. It must be worn during each physical activity for 3 months, then every other time for prevention purposes.
The

Shortystrap

is the favorite product of the professional sportsmen (soccer, running, rugby, etc.) because it's the only product presenting guarantees of immediate efficiency with medical, scientific and physioes studies.
The

Shortystrap

is prescribed by many doctors, physioes of sport in France and all around the world.

The effect of bringing the lower extremities together, as in an adductor effect, is essential to the effectiveness of the Shortystrap. This effect must be felt immediately and it must be unquestionable. The Shortystrap will be positioned in order to assure a noticeable setting in tension of the elastic straps (max down to the knee and max high to the navel).
Following the sizing chart is imperative in order for the Shortystrap to be efficient and comfortable.
- Materials:
Compo 1: 80% polyamide + 20% elastane
Compo 2: 85% neoprene + 15% nylon

- Care: do not wash above 30 degrees, do not use fabric softener. Do not tumble dry.
Share
View full details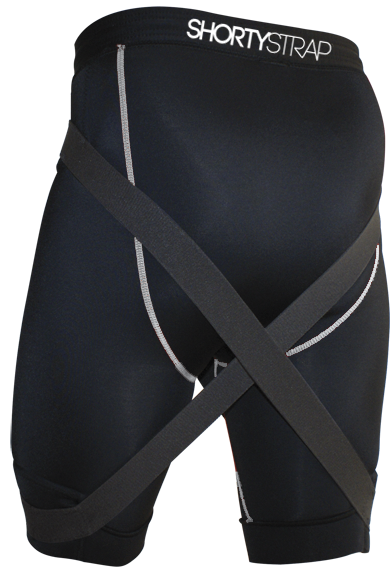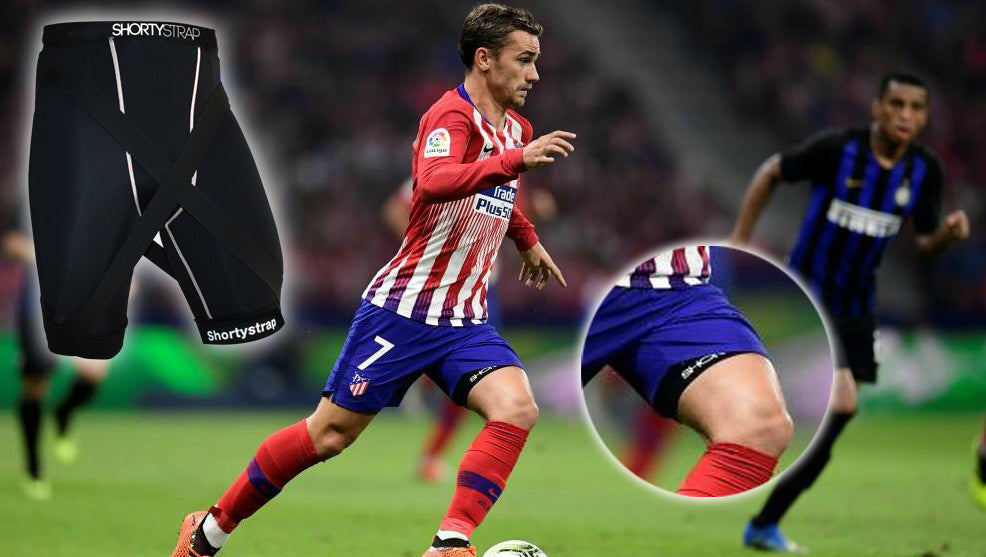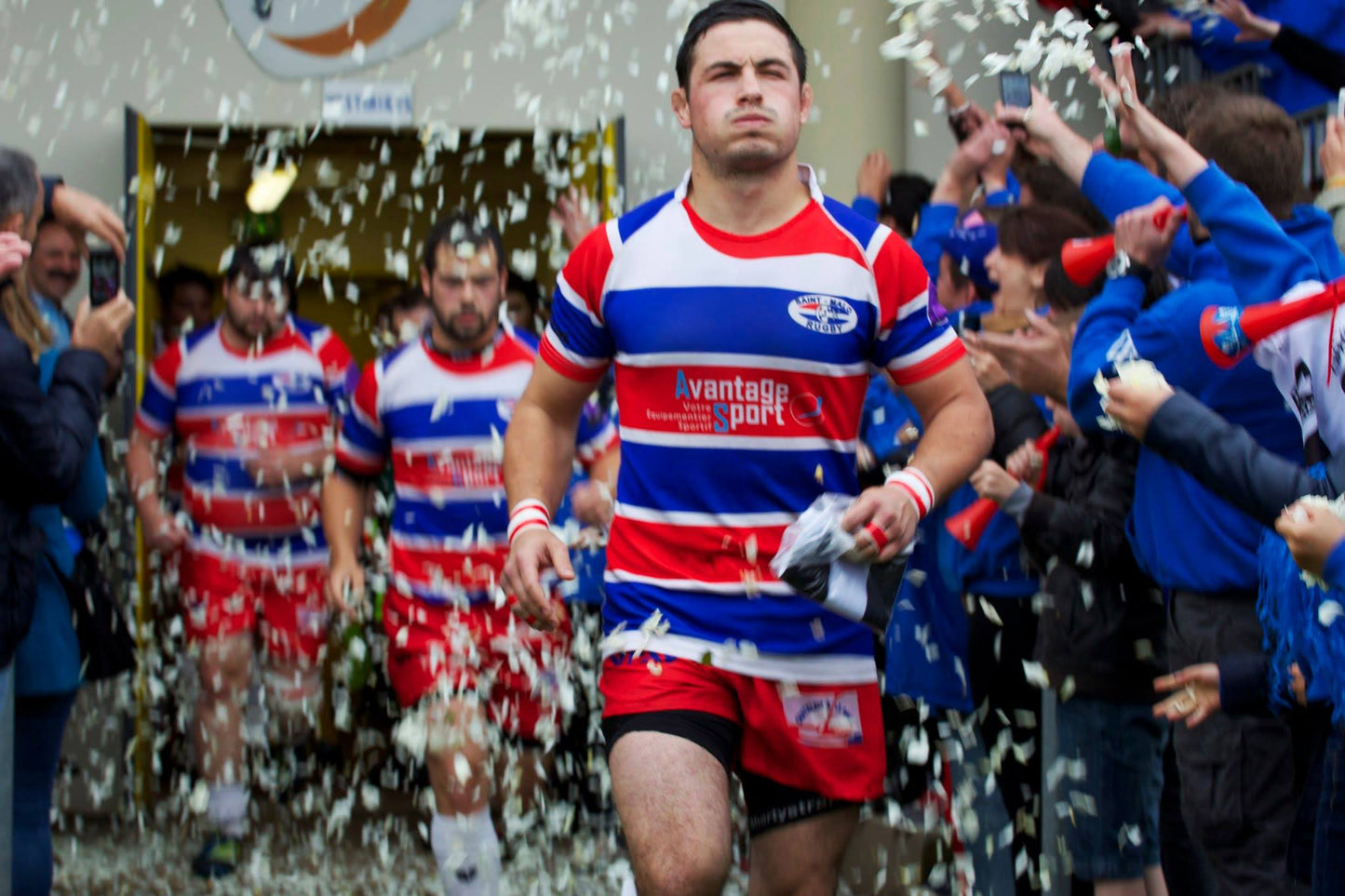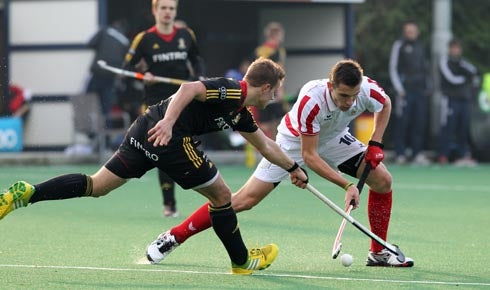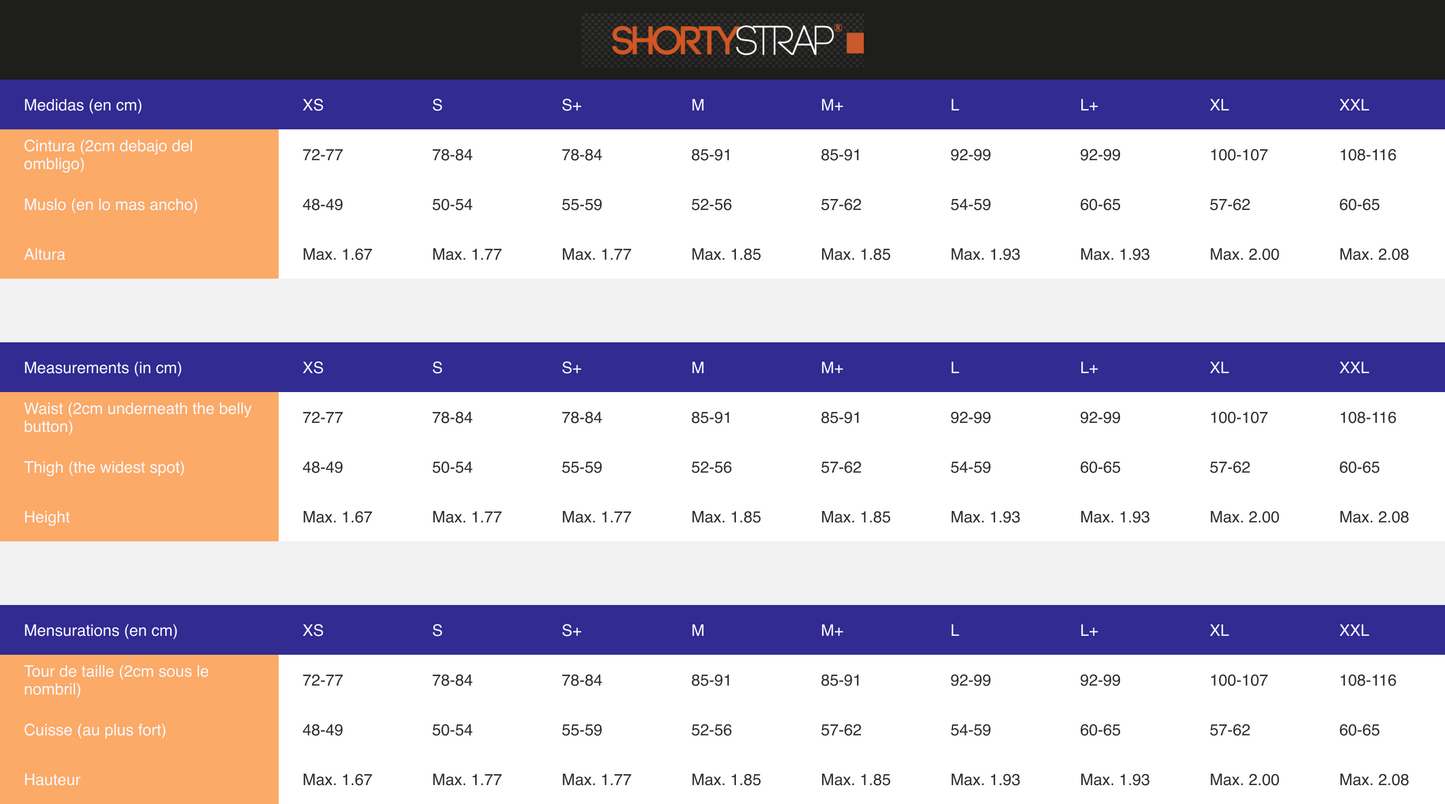 A new kind of protection
Quick and unexpected results to recover from injuries.
Free shipping

We offer free shipping in Europe on all orders above €130. You will receive your order between 1 and 4 days after your purchase.

Hassle-free exchanges

Exchanges are free. All you need to pay is the shipping back to us and we will either send you the product and size of your choice or your money back.