Regular price
$34.00 USD
Sale price
$29.00 USD
Unit price
per
Sale
Sold out
The aim of the insole for football boots is to reduce the pressure on the player's muscles, joints and back so that all those who love to play football do so in the best possible conditions.
Ideal for playing on artificial grass.
Orthomovement draws on 30 years of orthopedic research experience using innovative new materials to provide optimized insoles for different activities. In all these years, they have collected data from the different types of feet of professional soccer players from all over the world.
This data, as well as the design of today's football boots, forms the basis for the design and function of the football insole.
- A material that contributes to shocks: the green honeycomb structure makes the sole considerably lighter, guarantees optimal energy return and acts as a very comfortable cushion.

- Stabilizing material: the gray EVA material provides better support and shock absorption around the heel and midfoot arch and reduces rotational force.

- Shock absorption zone: unique, the red zone of cushioning reduces the load on the heel.

- Ventilation material: perforations through all three materials increase ventilation capacity. The first material is antibacterial, treated against odor and compensates for athlete's foot. It also minimizes the risk of irritation. Designed to fit as many feet as possible, the unique shape of the arch support increases stability during use.

- Anatomical heel cup: associated with the heel cup, whose main function is to reinforce, the ergonomic anatomical heel cup distributes pressure under the heel, thus reducing the load.

- Adaptation: remove the insoles from your football shoes. Fit your new football insoles into your shoes to ensure the correct size. If necessary, shorten the football insoles with scissors. Tip: use your worn out soles as a model! Gradually increase the use of your new football insoles so that your feet adapt well.

- Cleaning: the product is not resistant to high temperatures. They can be cleaned with warm water and soap. Allow to dry at room temperature. Do not machine wash.

- Lifetime: replace your insoles after 6 to 12 months of use, or as soon as signs of wear appear.
- Sizes: 36 to 46
- Recommendations: you have to remove the insole that comes with the football boot before putting on the Orthomovement Football insole.
Share
View full details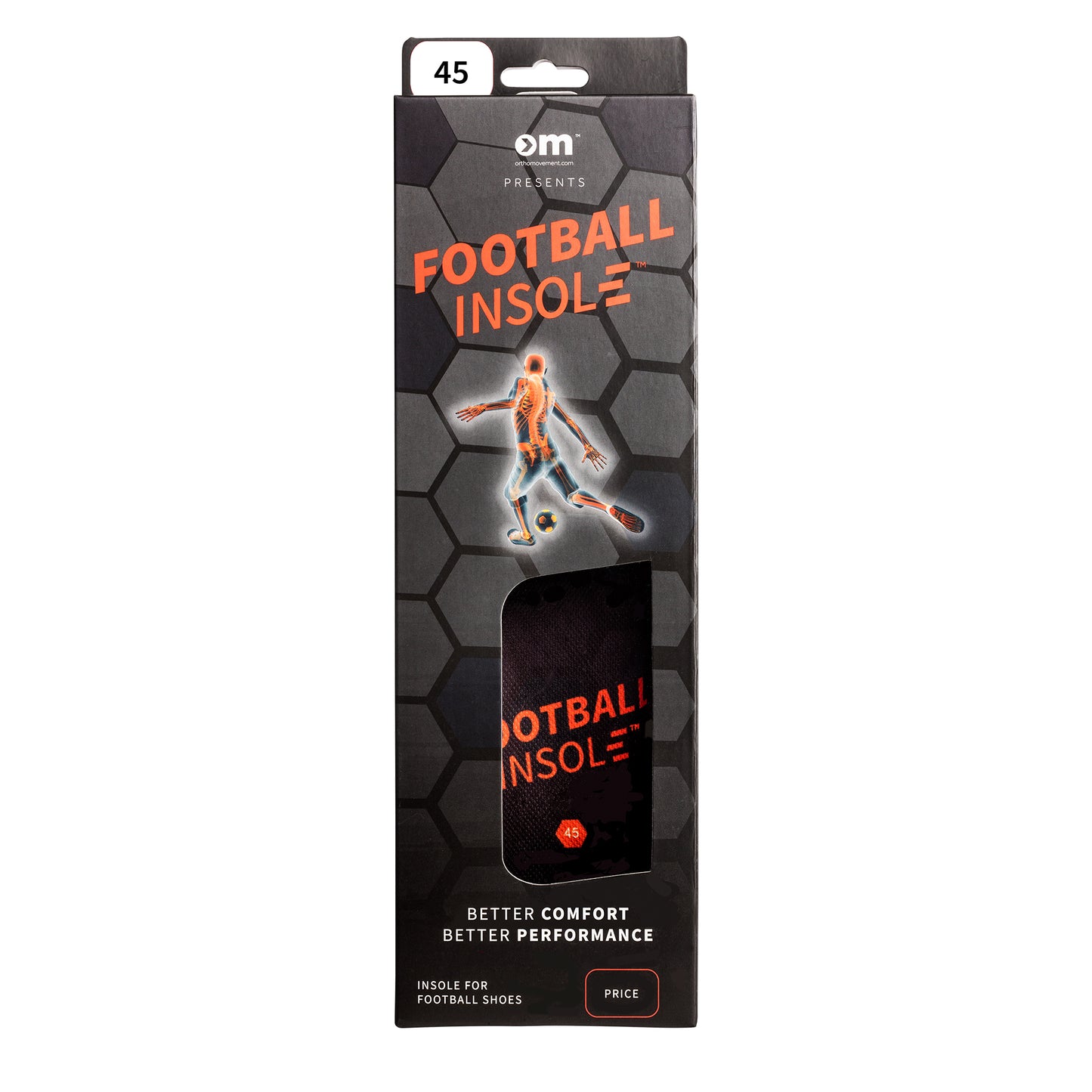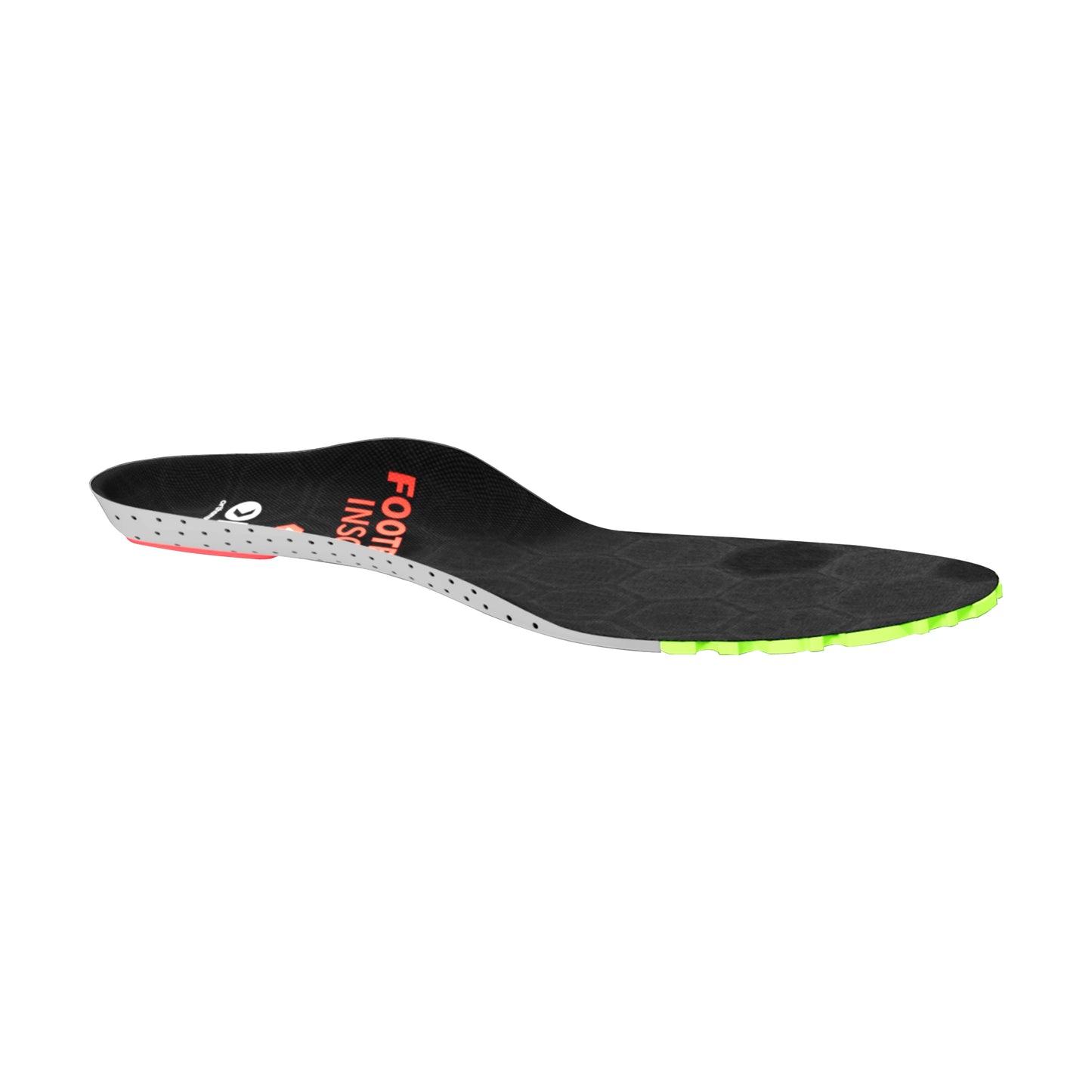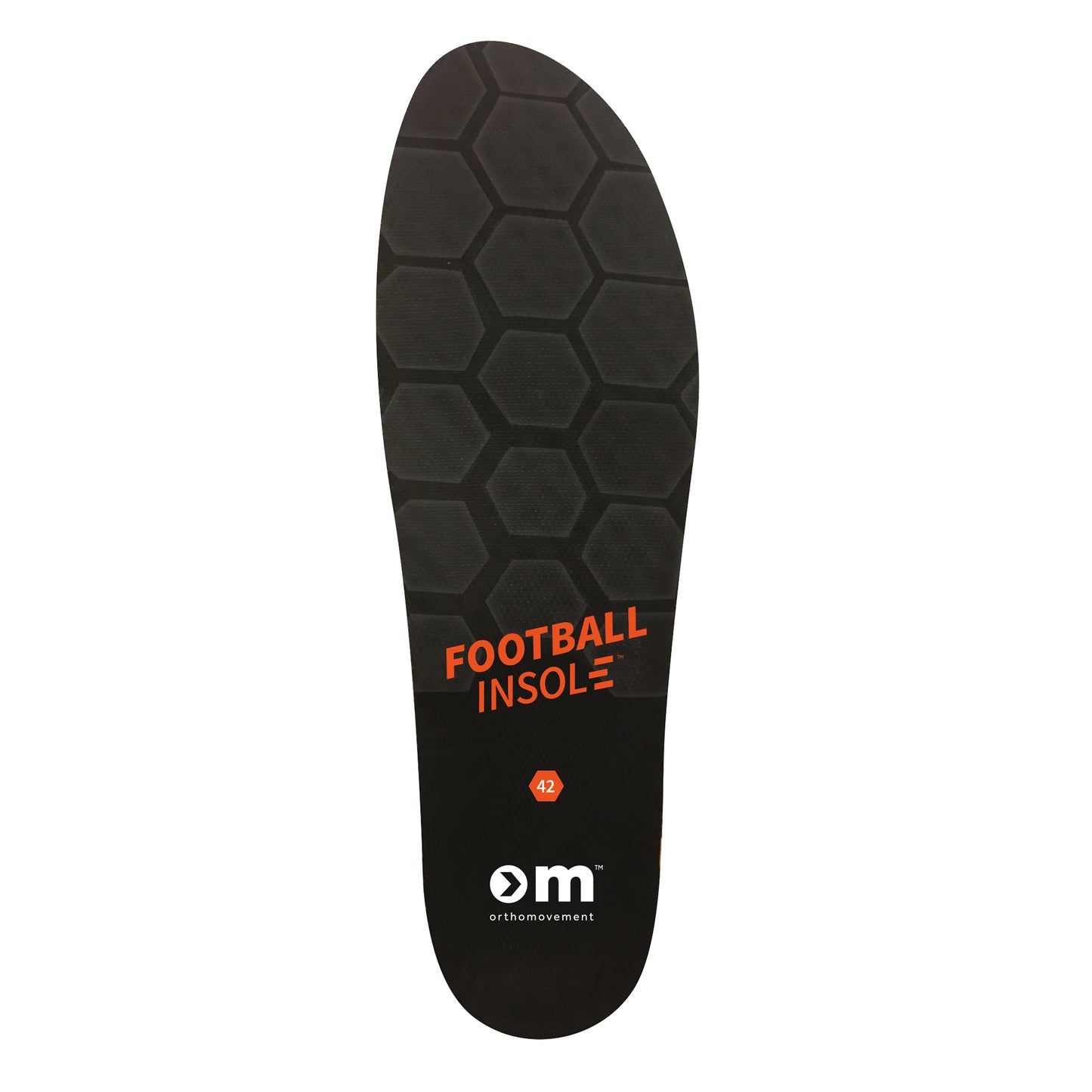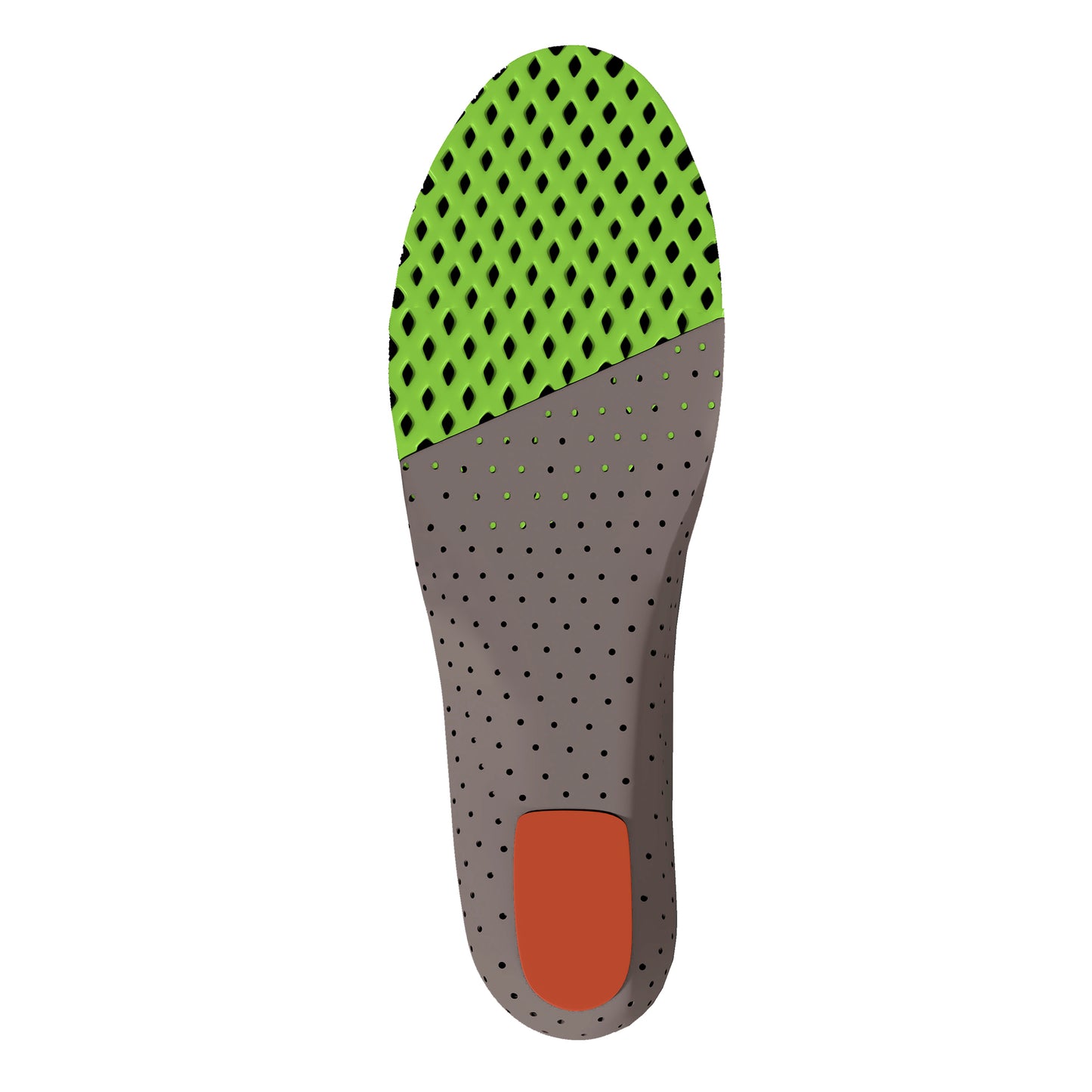 A new kind of protection
Quick and unexpected results to recover from injuries.
Free shipping

We offer free shipping in Europe on all orders above €130. You will receive your order between 1 and 4 days after your purchase.

Hassle-free exchanges

Exchanges are free. All you need to pay is the shipping back to us and we will either send you the product and size of your choice or your money back.